Triggers.
Adapt automatically, by creating trading rules.
Adapt automatically on market change. Decide what needs to happen when markets dip and set up an action. So you can rest easy while your bot works for you.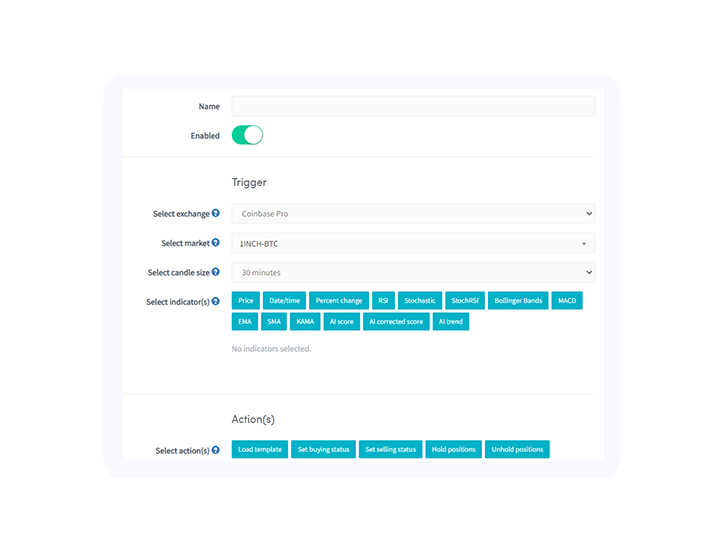 ---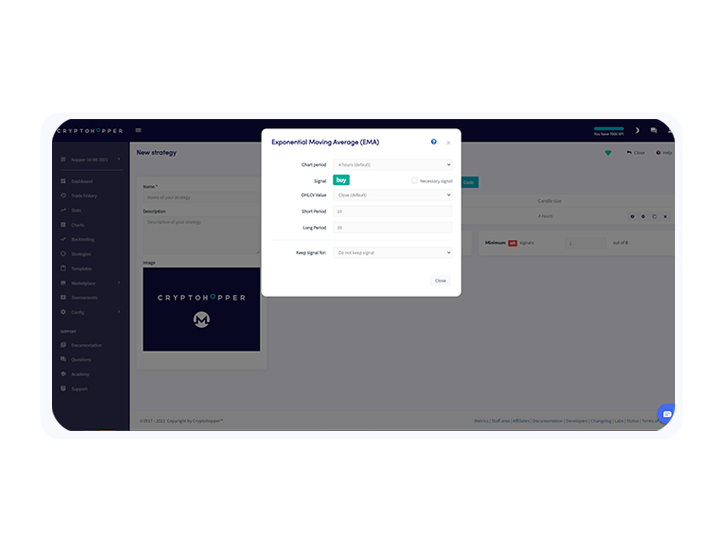 Strategy Editor.
Automate your technical analysis.
Analyzing the markets with your technical indicators? Automate it by letting your Hopper scan the markets. Build strategies with your favorite indicators and candlestick patterns, so your Hopper can take over.
---
Pro Tools.
Profit on market inefficiencies or a lack of liquidity.
New markets often lack liquidity, which is solved with Market-Making. Capitalize on pair price differentials across exchanges with Arbitrage. Both available on Cryptohopper.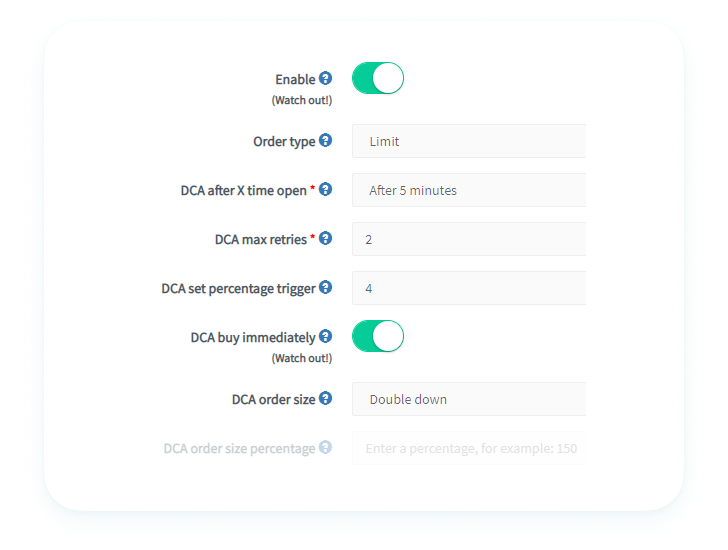 ---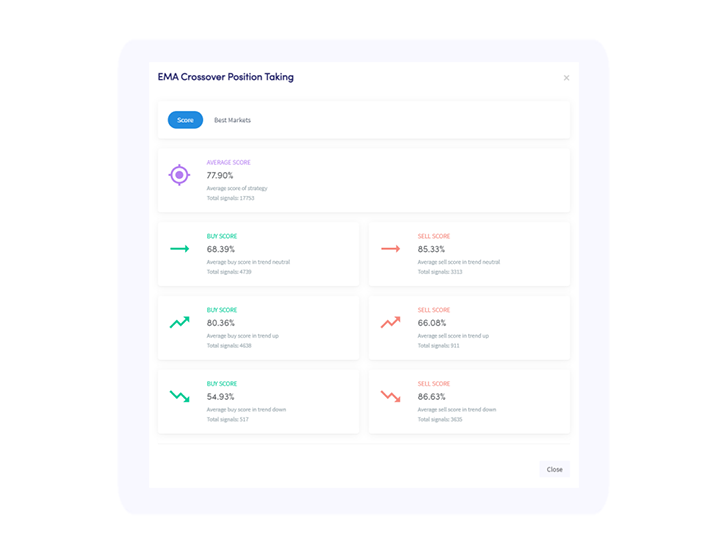 Strategies & AI.
Scan the markets. Automatically. And adapt. Automatically.
Using technical analysis to decide when to buy and sell? Automate it by building strategies, using them to scan up to 75 markets simultaneously. Feed your A.I. with these strategies, and let it learn by backtesting them all. It'll switch to the best performing one, automatically. Just like the hedge funds do.
---
Marketplace Seller.
Capitalize on your experience, and help thousands across the globe.
Help traders across the globe and rent out your experience to them. Sell your strategies and templates, or send signals to which our users can subscribe to. Some of our sellers earn over €100k per month.