Social trading.
Trade like a pro. Skip the learning curve.
Become a pro by copying pro traders on our marketplace. Download strategies from professionals and scan the markets, or download pre-configured bot templates. Or simply follow trading signals, which tell your bot exactly when to buy or sell.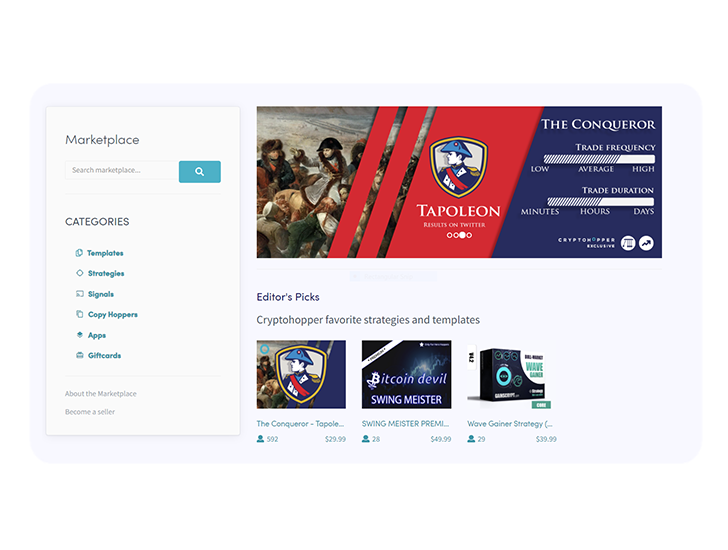 ---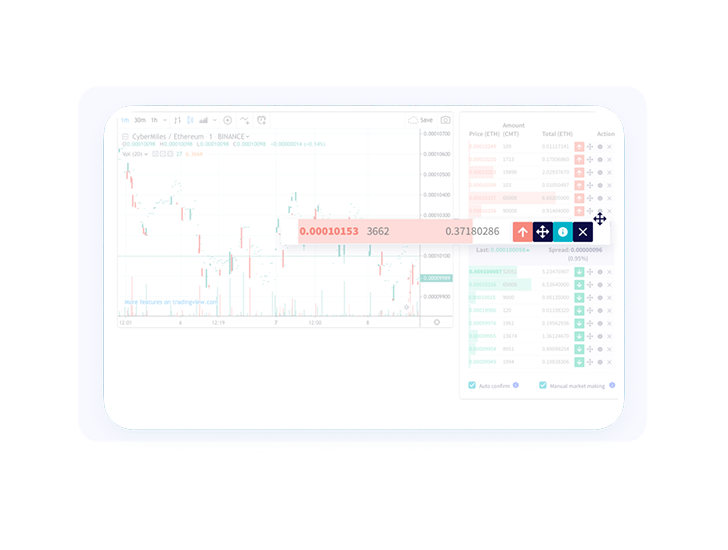 Automatic trading.
Watch the markets. Simultaneously. 24/7.
Crypto trading is 24/7. So is your Cryptohopper. Your Hopper scans up to 75 markets, simultaneously. It does the work, so you don't have to.
---
Experiment.
Get experienced. Without risks.
Try, without risks. Simulate your trading, and test your Hoppers. With every subscription you buy, you can build one "real" Hopper and one simulator. While your real Hopper runs, you can test new strategies on your simulator.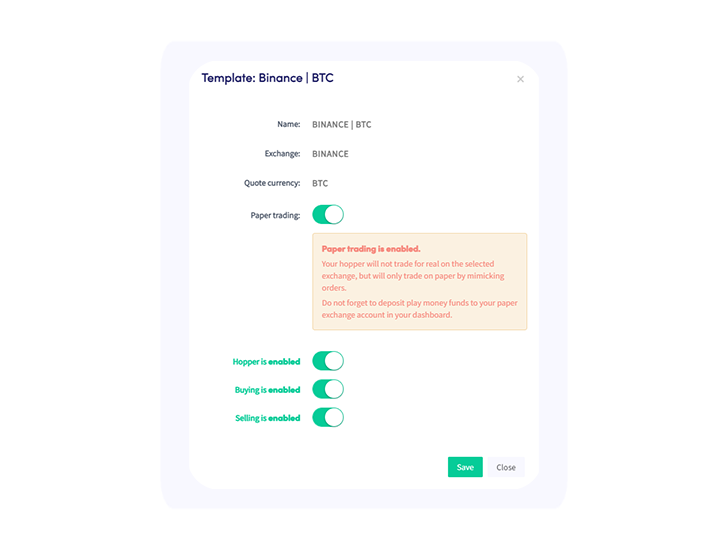 ---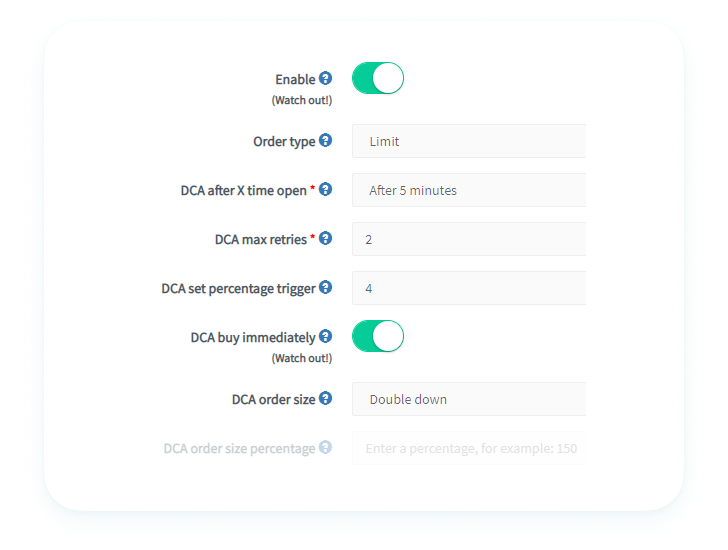 Trailing & DCA.
The magic touch, only a bot can do.
Selling too early? Use the trailing stop-loss, which tracks the price up and only sells when it drops. Buying at the wrong moments? Use DCA to buy extra and lower your average buying price. All automatically.
---
Personal support.
We've got your back.
We understand that starting with Cryptohopper can be a lot to take in. That's why our kind and knowledgeable support agents are ready to help you 24/7. See them as your private trading mentors, here to answer all your questions whenever you don't understand something.