CRO may have one of the biggest growth potentials for the next bull run; let's see why!
What is CRO? Cronos (CRO) is a cryptocurrency token that powers the Cronos Chain blockchain developed by Crypto.com. The blockchain is used to power the Crypto.com Pay mobile payments app and is part of Crypto.com's efforts to promote the adoption of cryptocurrencies. CRO was launched in November-December 2018 and is planned to be expanded to power other Crypto.com products in the future.
In 2022, CRO experienced a severe bear run, which saw it fall by 95%. The token has not yet seen a strong bull run like many others.
Potential Growth
While this may seem like a negative point, it's important to remember that not all coins experience a strong bull run at the same time. Some coins start their bull run earlier and finish earlier, while others start later and finish later. This means that CRO may still have a lot of growth potential compared to other coins that have already made a big move.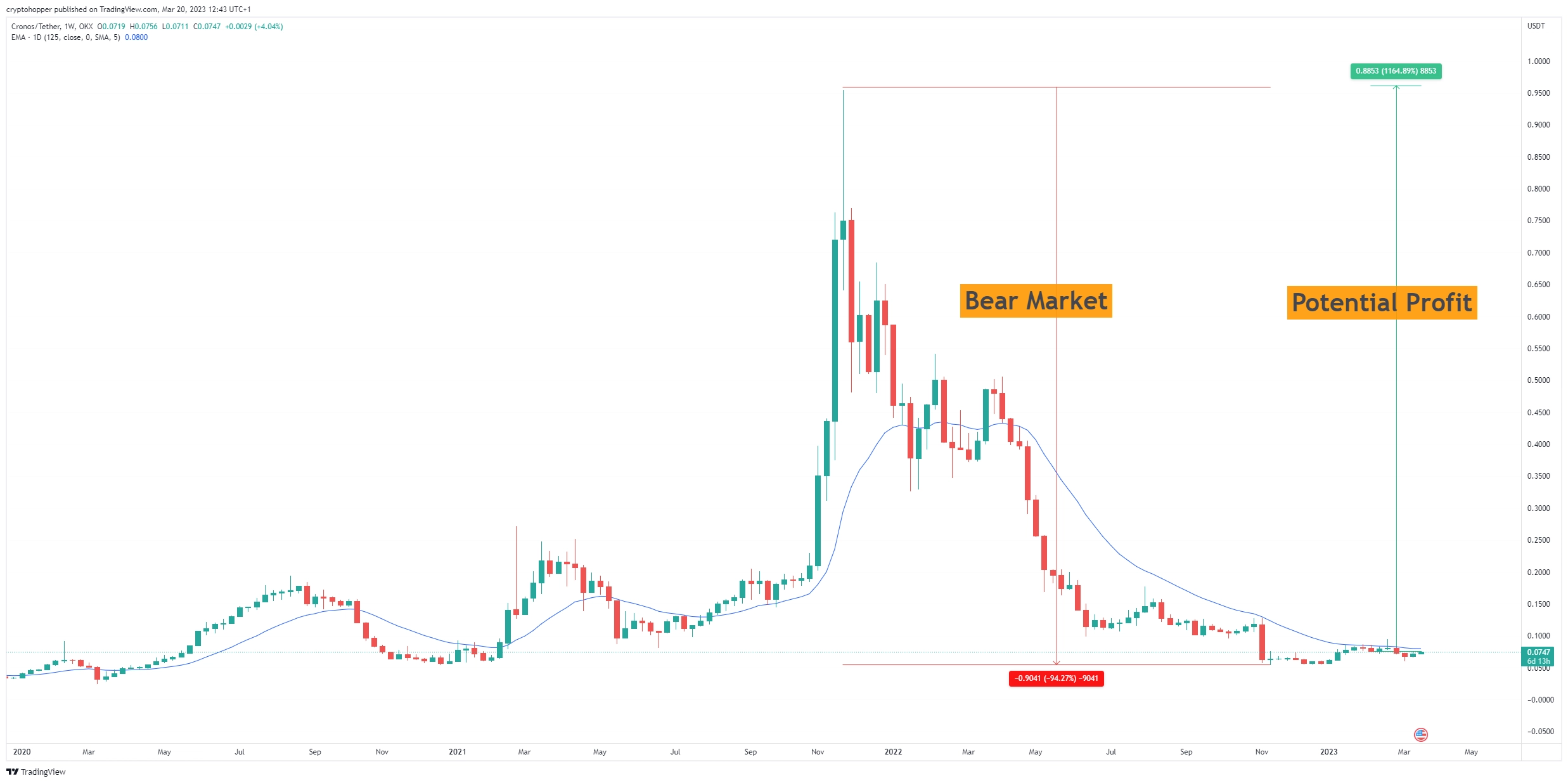 To put this into perspective, CRO will have to increase by more than 1,000% from its current price in order to reach its all-time high. So investing $1,000 would turn into $10,000 if this happens.
It's also important to note that CRO is an exchange token, which means that it's very dependent on the health of the Crypto.com exchange. This carries extra risk, as any issues with the exchange could negatively impact the value of CRO.
Bottom Line: While CRO may not have made any strong movements yet, it has a lot of potential for future growth. As an exchange token, it's important to keep in mind the risks associated with CRO.